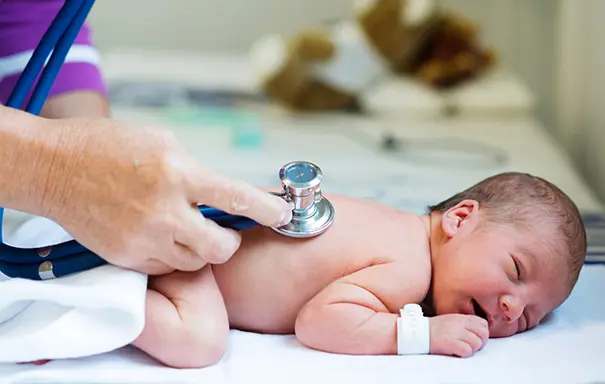 Integral Care Pediatrics Newborn and Infant Care Nutley, NJ, delivered by highly-experienced pediatricians.
Access to the highest quality pediatric healthcare can help to give your baby the best start in life. Knowing that your child's healthcare needs are being taken care of by an experienced pediatrician providing newborn care Nutley, NJ is reassuring to parents and carers, as they know that their little one is in safe hands. If you are looking for pediatricians offering the highest level of infant care, then Integral Care Pediatrics can help.
Why Choose Integral Care Pediatrics for Your Baby's Newborn Care and Infant Care Nutley, NJ?
Integral Care Pediatrics is led by Drs. Prystowsky and Turizo, who are experienced and dedicated pediatricians. As a parent, Dr. Turizo understands how important it is for parents to get the best medical care for their children. Dr. Barry Prystowsky is a highly experienced pediatrician who has offered pediatric health care services for more than 30 years. Over the decades,
Dr. Prystowsky has also been an influential advocate of family health, having co-founded the New Jersey Pediatric Society along with initiating many policies for the good of public health.
Using his extensive experience, Dr. Prystowsky can provide parents of newborn infants with useful advice and guidance to benefit their child's health.
Integral Care Pediatrics understand how upsetting it can be when your baby is ill, especially as they cannot communicate what is wrong. You will be able to access same-day 'sick' visits for your baby, as well as contact by phone 24 hours a day, seven days a week for your peace of mind.
The dedicated team at Integral Care Pediatrics, Nutley, NJ, treat all patients with care and compassion while offering healthcare at the highest level. Whether your baby is visiting for a required immunization or a well visit, they are guaranteed the best care and attention.
Integral Care Pediatrics Full Range of Health Care Services for Babies, Children, Adolescents, and Young Adults in Nutley, NJ.
As well as offering high-quality newborn and infant care in New Jersey, Dr. Prystowksy and his team also provide a comprehensive range of other medical services. Integral Care Pediatrics provides a full range of services for babies, children, adolescents, and young adults up to the age of 21 years.
Here are the additional healthcare services available to your children as part of the comprehensive care offered at Integral Care Pediatrics:
Integral Care Pediatrics can also help coordinate the care of children with special needs.
For newborn care Nutley, NJ, contact Integral Care Pediatrics today to schedule an appointment for your child. Call (973) 235-0101 or request an appointment via the contact form, and we will get back to you within 24 hours. We look forward to hearing from you.